COVID-19: Click here to know the latest list of travel restrictions by nation, updated daily
Statistics
Launch date:
5 December 2009
Number of passengers:
6296
Number of crew:
3284
Speed:
22 Knots
Length:
1187 Meterss
Width (beam):
215 Meterss
Tonnage:
225282 tonnes
Draught:
30 Meterss
Guests on Oasis of the Seas can now enjoy the DreamWorks® Experience, adding another level of unbelievable adventure to our already incredible collection of onboard experiences for the whole family. The DreamWorks® Experience lets you create unforgettable moments with your favorite characters from Shrek®, MadagascarTM, Kung Fu PandaTM and How to Train Your DragonTM. Guests can pose for pictures with characters, interact with them during meals, laugh at their antics during parades and watch their movies in our new 3D theaters - all at no extra charge.

Experience our most innovative and imaginative ship yet, Oasis of the SeasSM - where, for the first time ever, entertainment areas have become neighborhoods at sea. Find a revolutionary public space combining nature with nautical in our Central Park neighborhood, or old-world charm with a modern twist in the entertaining Boardwalk neighborhood. Visit the Pool and Sports Zone to explore an entire deck of pools, rock-climbing walls, basketball courts and more. And don't forget the Youth Zone - where kids can be kids and parents can be worry-free. With a total of seven distinct onboard neighborhoods, everyone can discover a place for unique experiences.

With 28 ultra-modern loft suites and 2,700 spacious staterooms, this 16-deck marvel proves that the impossible, is possible. You have to see it to believe it.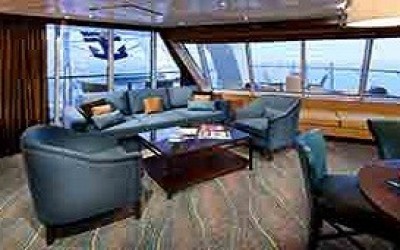 A1
Spacious AquaTheater Suite with Large Balcony - 2 Bedrooms
On the decks :
Cabin size:

76.4592 m²

Balcony size:

71.7211 m²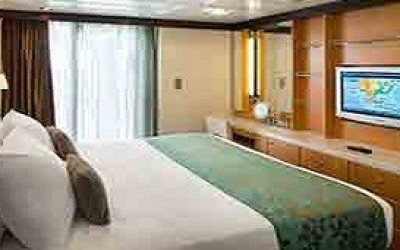 A2
AquaTheater Suite with Large Balcony - 2 Bedrooms
On the decks :
Cabin size:

62.5237 m²

Balcony size:

64.5676 m²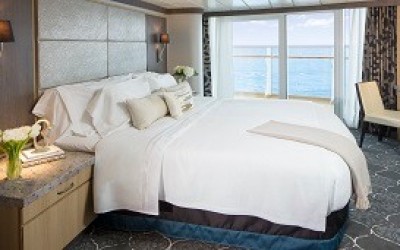 A3
Spacious AquaTheater Suite - 1 Bedroom
On the decks :
Cabin size:

30.0077 m²

Balcony size:

32.9806 m²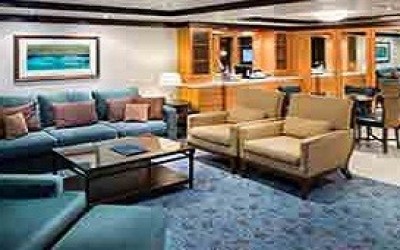 OS
Owner's Suite - 1 Bedroom
On the decks :
Cabin size:

51.6541 m²

Balcony size:

22.5754 m²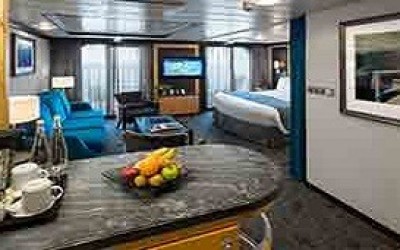 GS
Grand Suite - 1 Bedroom
On the decks :
Deck 6
Deck 7
Deck 8
Deck 9
Deck 10
Deck 11
Deck 12
Deck 14
Cabin size:

34.4670 m²

Balcony size:

9.7548 m²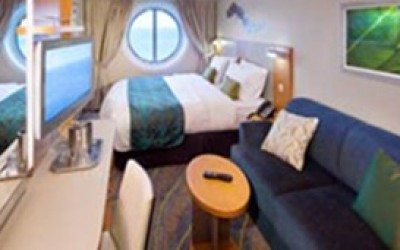 4N
Ocean View
On the decks :
Deck 7
Deck 8
Deck 9
Deck 10
Deck 11
Deck 14
Cabin size:

16.6296 m²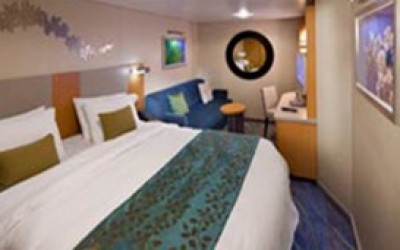 4V
Interior
On the decks :
Deck 6
Deck 7
Deck 8
Deck 9
Deck 10
Deck 11
Deck 12
Deck 14
Cabin size:

13.8426 m²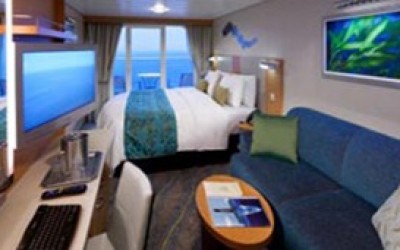 4D
Ocean View Balcony
On the decks :
Deck 6
Deck 7
Deck 8
Deck 9
Deck 10
Deck 11
Deck 12
Deck 14
Cabin size:

16.9084 m²

Balcony size:

4.6452 m²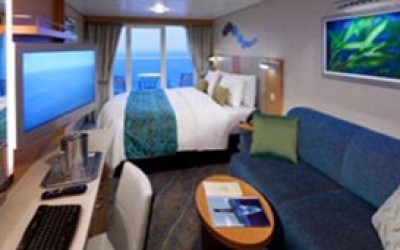 2D
Ocean View Balcony
On the decks :
Deck 6
Deck 7
Deck 8
Deck 9
Deck 10
Deck 11
Deck 12
Deck 14
Cabin size:

16.9084 m²

Balcony size:

4.6452 m²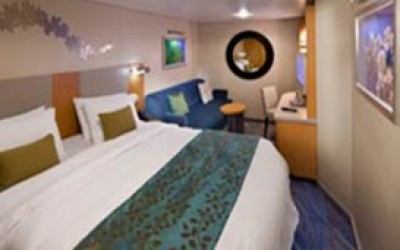 2V
Interior
On the decks :
Deck 3
Deck 6
Deck 9
Deck 10
Deck 11
Deck 12
Deck 14
Cabin size:

13.8426 m²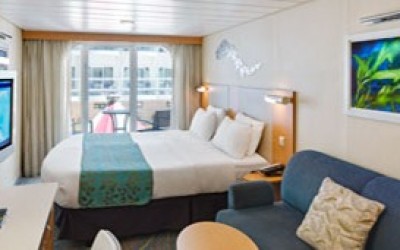 2J
Central Park View Balcony
On the decks :
Deck 10
Deck 11
Deck 12
Deck 14
Cabin size:

16.9084 m²

Balcony size:

4.8310 m²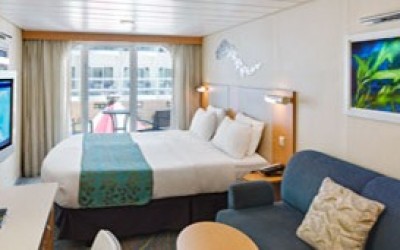 2I
Boardwalk View Balcony
On the decks :
Deck 8
Deck 9
Deck 10
Deck 11
Deck 12
Deck 14
Cabin size:

16.9084 m²

Balcony size:

4.8310 m²
2N
Ocean View
On the decks :
Cabin size:

16.6296 m²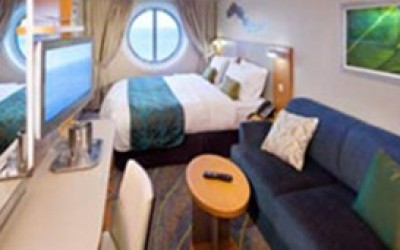 1N
Ocean View
On the decks :
Deck 3
Deck 9
Deck 11
Deck 14
Cabin size:

16.6296 m²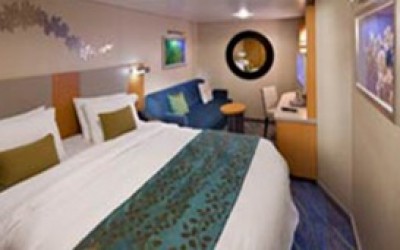 1V
Interior
On the decks :
Deck 3
Deck 6
Deck 7
Deck 9
Deck 10
Deck 11
Deck 12
Cabin size:

13.8426 m²
CI
Connecting Interior
On the decks :
Deck 3
Deck 6
Deck 7
Deck 8
Deck 9
Deck 10
Deck 11
Cabin size:

15.9793 m²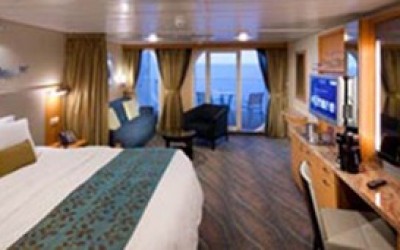 J3
Junior Balcony Suite
On the decks :
Deck 6
Deck 7
Deck 8
Deck 11
Deck 12
Deck 14
Cabin size:

26.6632 m²

Balcony size:

7.4322 m²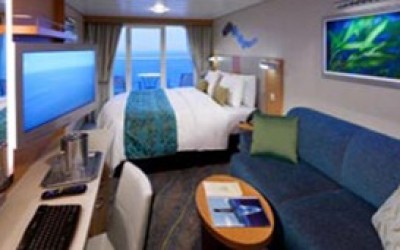 CB
Connecting Oceanview Balcony
On the decks :
Deck 6
Deck 7
Deck 8
Deck 9
Deck 10
Deck 11
Deck 12
Deck 14
Cabin size:

16.9084 m²

Balcony size:

4.6452 m²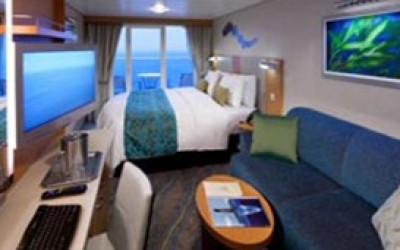 1D
Ocean View Balcony
On the decks :
Deck 6
Deck 7
Deck 8
Deck 11
Deck 12
Deck 14
Cabin size:

16.9084 m²

Balcony size:

4.6452 m²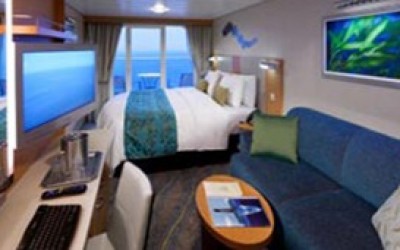 2C
Ocean View with Large Balcony
On the decks :
Deck 6
Deck 7
Deck 8
Deck 9
Deck 10
Deck 11
Deck 12
Deck 14
Cabin size:

16.9084 m²

Balcony size:

7.4322 m²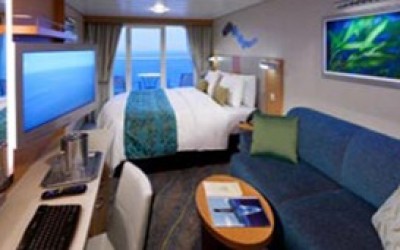 1C
Ocean View with Large Balcony
On the decks :
Deck 6
Deck 7
Deck 8
Deck 11
Deck 12
Deck 14
Cabin size:

16.9084 m²

Balcony size:

7.4322 m²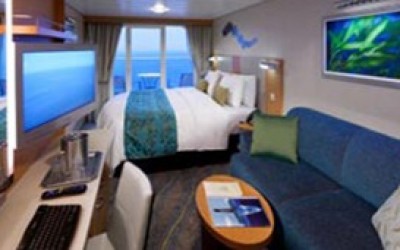 3D
Ocean View Balcony
On the decks :
Deck 6
Deck 7
Deck 8
Deck 11
Deck 12
Deck 14
Cabin size:

16.9084 m²

Balcony size:

4.6452 m²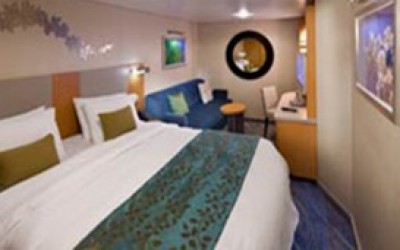 3V
Interior
On the decks :
Deck 6
Deck 7
Deck 8
Deck 9
Deck 10
Deck 11
Deck 14
Cabin size:

13.8426 m²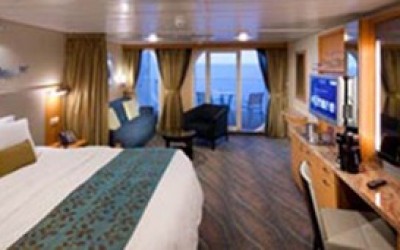 J4
Junior Balcony Suite
On the decks :
Deck 7
Deck 9
Deck 10
Deck 11
Deck 12
Deck 14
Cabin size:

26.6632 m²

Balcony size:

7.4322 m²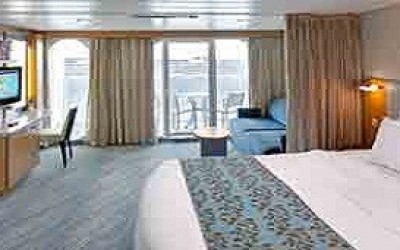 1A
Ultra Spacious Ocean View with Large Balcony
On the decks :
Cabin size:

25.1767 m²

Balcony size:

7.6180 m²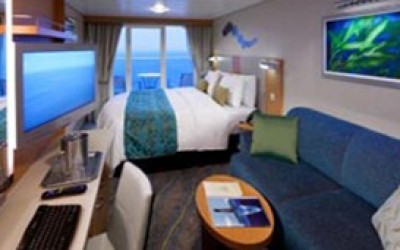 5D
Ocean View Balcony
On the decks :
Deck 7
Deck 8
Deck 11
Deck 12
Deck 14
Cabin size:

16.9084 m²

Balcony size:

4.6452 m²
2T
Promenade View Interior
On the decks :
Cabin size:

18.0232 m²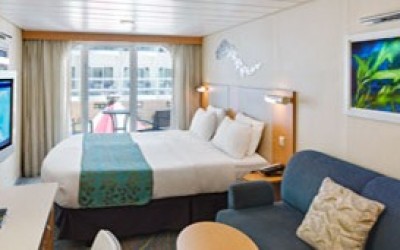 1I
Boardwalk View Balcony
On the decks :
Deck 8
Deck 9
Deck 10
Deck 11
Deck 12
Deck 14
Cabin size:

16.9084 m²

Balcony size:

4.8310 m²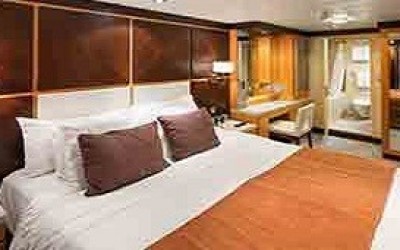 GT
Grand Suite - 2 Bedrooms
On the decks :
Cabin size:

53.8838 m²

Balcony size:

22.1109 m²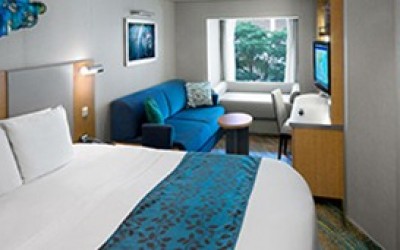 2S
Central Park View Interior
On the decks :
Cabin size:

17.7445 m²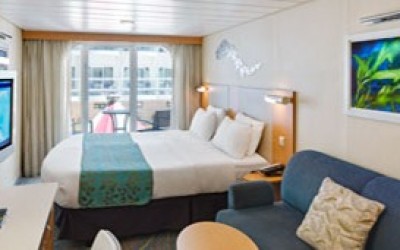 1J
Central Park View Balcony
On the decks :
Deck 10
Deck 11
Deck 12
Deck 14
Cabin size:

16.9084 m²

Balcony size:

4.8310 m²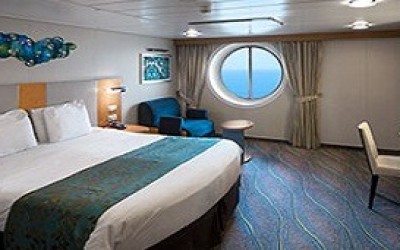 1K
Ultra Spacious Ocean View
On the decks :
Cabin size:

25.1767 m²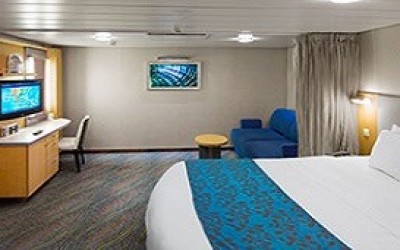 1R
Spacious Interior
On the decks :
Cabin size:

24.1548 m²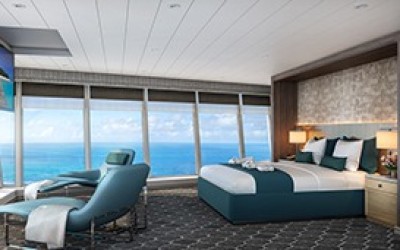 UP
Ultimate Panoramic Suite
On the decks :
Cabin size:

84.9134 m²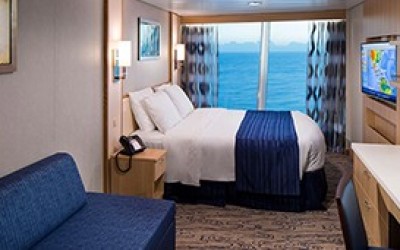 1L
Panoramic Ocean View
On the decks :
Cabin size:

16.6296 m²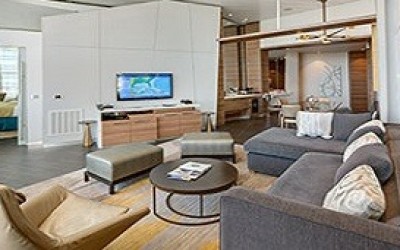 OP
Owner's Panoramic Suite - 1 Bedroom
On the decks :
Cabin size:

99.9637 m²

Balcony size:

14.9574 m²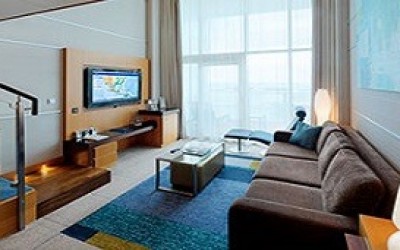 L1
Crown Loft Suite
On the decks :
Cabin size:

50.6322 m²

Balcony size:

10.5909 m²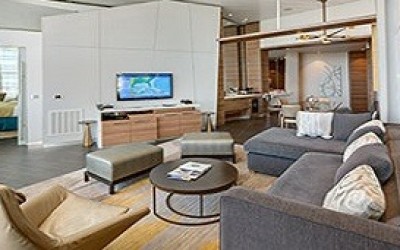 GP
Grand Panoramic Suite - 1 Bedroom
On the decks :
Cabin size:

84.9134 m²

Balcony size:

14.9574 m²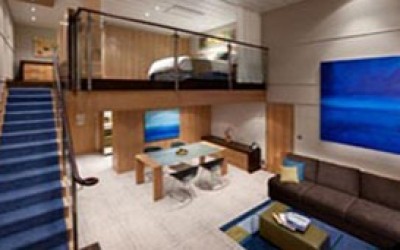 TL
Star Loft Suite
On the decks :
Cabin size:

67.0760 m²

Balcony size:

38.0902 m²
RL
Royal Loft Suite
On the decks :
Cabin size:

141.5842 m²

Balcony size:

78.3173 m²